!!!Homestuck Magnet plush Giveaway!!!
Its finally there so why not.
I'll be giving away 1 Mutie/Meowgon magnet plush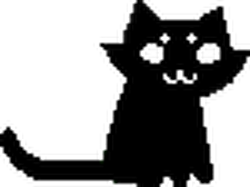 here are the rules
Giveaway ends on May 28th
Like and Reblog only once, Followers may reblog twice for one extra entry.
No side blogs please I will be checking before contacting you.
You don't have to be following me
You need to have your ask box open
I'll ship world wide, anyone can enter.
Good luck~

Ended